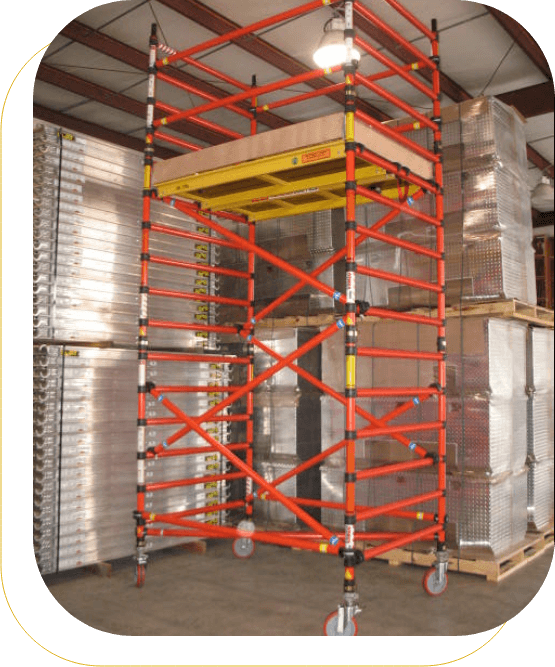 Composite Fiberglass Scaffold
Sold Nationwide
Fiberglass Scaffolds protect you and your work. Electrically non-conductive components in fiberglass scaffolding increase safety around electrical systems.
The Fiberglass high-strength composite materials have been tested by independent laboratories and certified non-conductive scaffold in compliance with ANSI standards.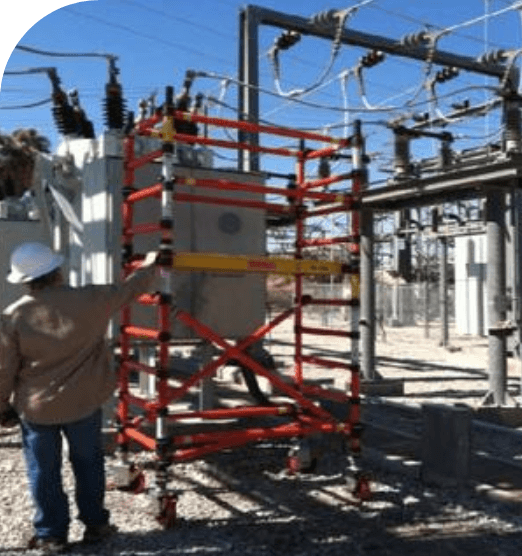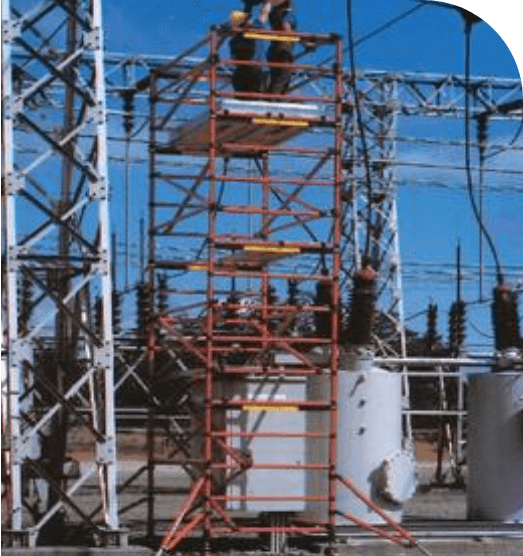 Highly Resistant
Composite Materials
The composite materials are resistant to many chemicals that steel and aluminum are not. In addition to being highly visible orange in color, our fiberglass scaffolds do not oxidize, helping to keep you and your work clean.